Construction is progressing smoothly on Satchell Lane, where the 'Regatta Place' development is well underway at an impressive pace. The main structure of two of the houses is almost completed and we are excited to see how everything is starting to take shape.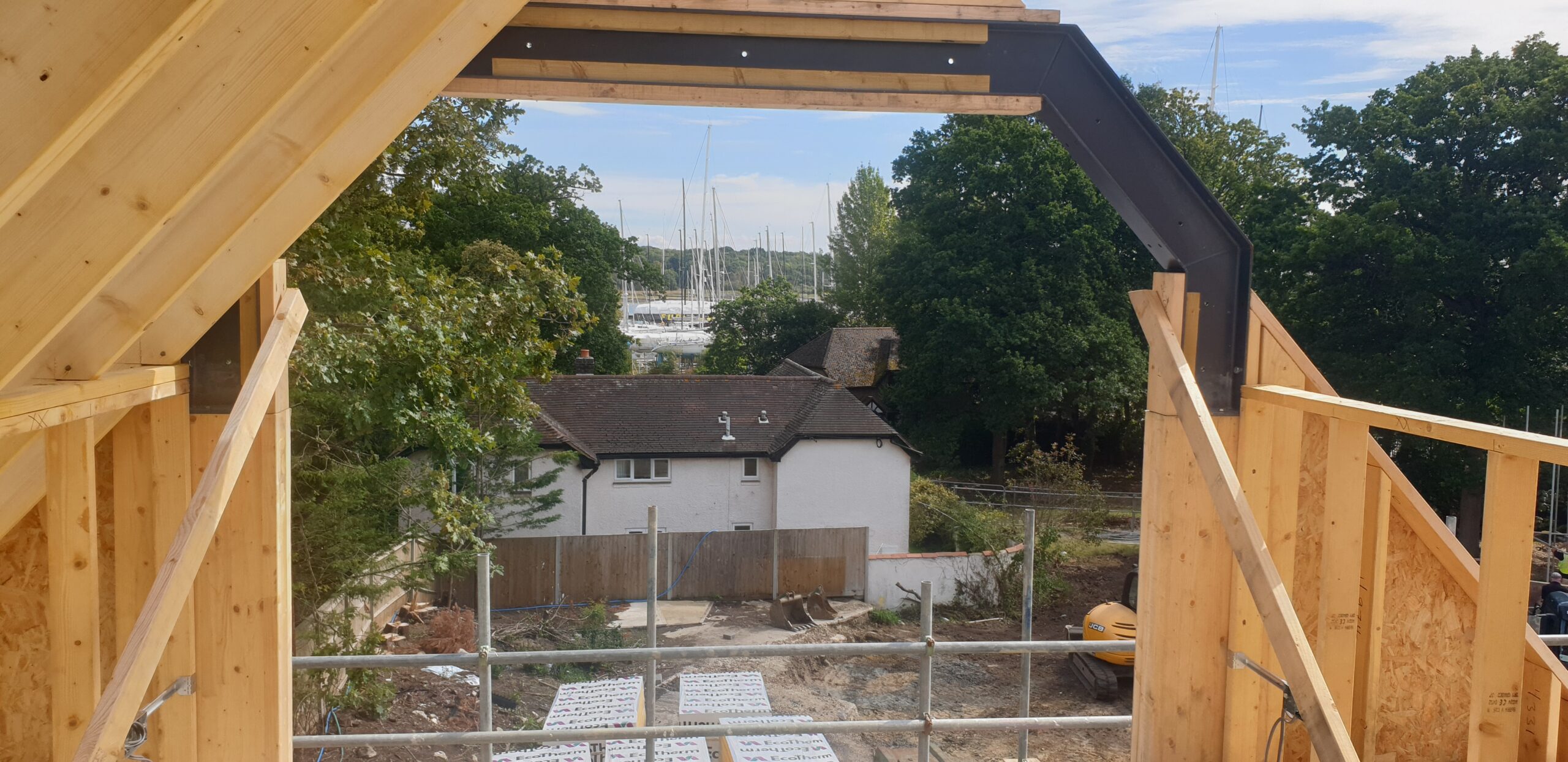 The development, located next to River Hamble, comprises four hi-end contemporary houses which have been arranged and designed to make the most of the site's topography and maximise views towards the River and the marina. During the design process VR Goggles were used to help us simulate views and optimise the orientation and the openings of the houses. It is great to see how everything is coming together on site.
We look forward to seeing the development completed and enjoyed by its future residents!